Saint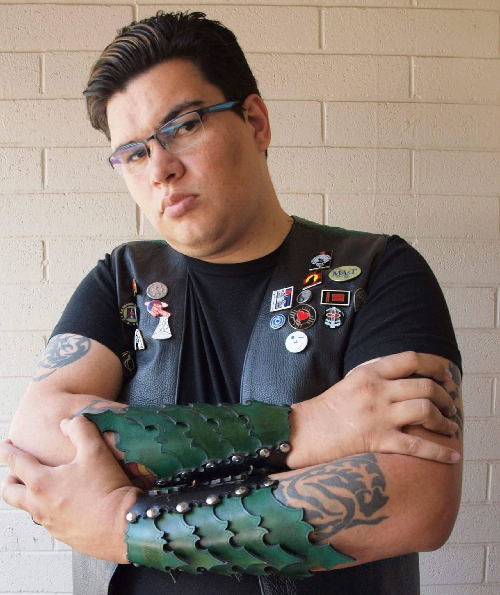 Saint St. James has been active in the Leather/Kink community since 2006. He served on the New Mexico FetLifers Board as the Policies & Procedures Coordinator from 2009 till the group's closing in 2014. Saint is currently a Member at Large and Founder on the board of MAsT Albuquerque and a member of the New Mexico Leather Wolves.
Since his first class in 2009, Saint has presented workshops on subjects ranging from pet play and auto-bondage to race play for regional and national groups/conferences, and education is one of his passions. Saint co-produced "Evolution of the Revolution," NMFL's 2010-2012 conference, and he served as NMFL's liaison to Albuquerque Pride.
Saint is married to his husband Chance in a poly-kink dynamic, and he's currently growing and expanding his expertise in the M/s way of life.
CLASS: The Zen of Slavery
Join Saint St. James for an in-depth analysis of the psyche of a slave. Engage with poetry and metaphor as we pull apart what being a slave means. How might we define "mastery" or "slavery"? How does one find happiness and/or fulfillment in the role of slave? Are happiness and fulfillment synonymous? Come and explore!