Lady C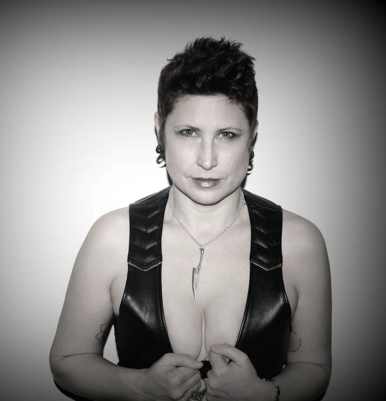 Lady C started her kink/leather journey around 1988 in Los Angeles which lead her all the way from London to Seattle and back to Los Angeles. She has been an avid player and participant in the BDSM/Kink/Leather Community for as long as she can remember.
.
Lady C also goes by her first name Carmelle,  has been photographing Leather Sex, Play and intimate Leather Live's for over 18 years. At one point she realized that the amount of photography that she has done within the Leather Community, equaled a small documentation of certain aspects of the Leather culture. Her photography is separated into various compartments, her first and foremost focus was on women's sexuality and capturing the passion, sex and power between women during play, the second aspect became the documentary side, and then finally her artistic stills. She often volunteers her time doing Leather event photography. You can find many of her images in various Leather Publications such as the Leather Journal. Or the can be seen during classes on Leather History. Over the last 5 years, s
he has been focused on her "We are Leather Women" Photographic and can be found taking Portraits of Leatherfolk across the country. 
.
She has been a player, a teacher, a mentor and a guide for various individuals and groups for over 16 years including teaching Yoga for Bondage to Rope Enthusiasts. Her main focus has always been the energy / power exchange, sensation play, and bringing together the focus to reach deeper and higher in while bonding/playing. Although she currently resides in New York, her roots run deep within the Southern California Leather Community. 
To this date, once a month she still volunteers at various parties, events, or for groups, teaching BDSM, doing demos or presenting techniques.  She feels that everyone should have access to a wide range of information that is correct. As well keeping things safe, sane, sanitary and keeping consent at the forefront.   
A few of the associations she has been part of at times include the Southern California Leather Women, Bad Girls Club, DESIRE LWU, RAWW. Currently she is the Social Media Coordinator for the Leather Heart Foundation and President of the Leslie J. Anderson Bootblack Foundation. 
CLASS: